Adoption@Heart are once again putting out a message to all those who are considering adoption, or would like some more information, to take the next step and get in touch.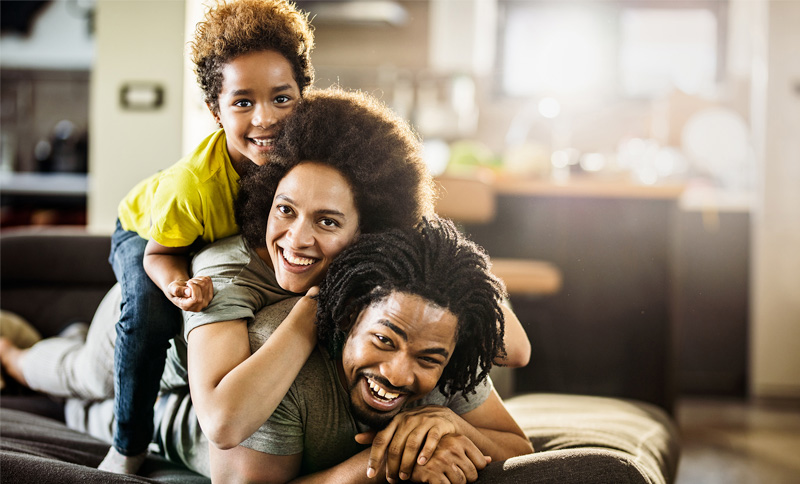 Whilst the national 'You Can Adopt' campaign ends on Tuesday 8 December, the need to recruit adopters continues and the adoption team want to keep up momentum and spread the message about adoption, following the campaign theme of dispelling myths around who is eligible to adopt.
Earlier this year, a new report revealed that 43% of adults in the West Midlands have considered adoption or would consider adoption in future. But, despite this, 56% of adults do not feel they know much about the adoption process and this lack of knowledge may contribute to many people not taking the important first step.
Some of the biggest misconceptions around eligibility are that single people, older people, and those who are LGBTQ+ are not allowed to adopt, which is not the case. The new data revealed that participants felt the following groups would be either ineligible to adopt or were unsure if they were eligible to adopt; over the age of 50 years old 70%, single 44% and LGBTQ+ 37%.
The campaign also aims to target potential parents from Black, Asian and Minority Ethnic backgrounds, as these children traditionally wait longer to be matched with a new adoptive family. The campaign aims to encourage potential adoptive parents to also consider adopting older children, sibling groups and those with complex health needs or a disability.
Carol Moses, Recruitment & Assessment Team Manager said: "We have been very proud to be involved with and support the national You Can Adopt campaign, which aims to bust myths surrounding adoption and encourage more people to come forward.
"Whilst we are sad to see the campaign ending, the work surrounding recruiting adopters continues. We credit the campaign with the increase in our adopter enquiries over the last few months, but we hope that more people continue to come forward.
"We need to continue to address misunderstandings and outdated views to ensure that nobody is discouraged from taking the first important step towards adopting a child."
Due to Coronavirus restrictions, Adoption@Heart have moved all their information events online. The virtual information events take place every two weeks and are the perfect place for those who are ready to start their adoption journey or would like more information.
Future event dates are available here which include details on how to book your place via Eventbrite.
For more information call 01902 55 3818 or email info@adoptionatheart.org.uk
For more information on the You Can Adopt campaign, visit their website.
---
Get the facts from us, contact us today or call us on 01902 55 3818.