LGBT+ people are being encouraged to consider adoption this LGBT+ Adoption and Fostering Week.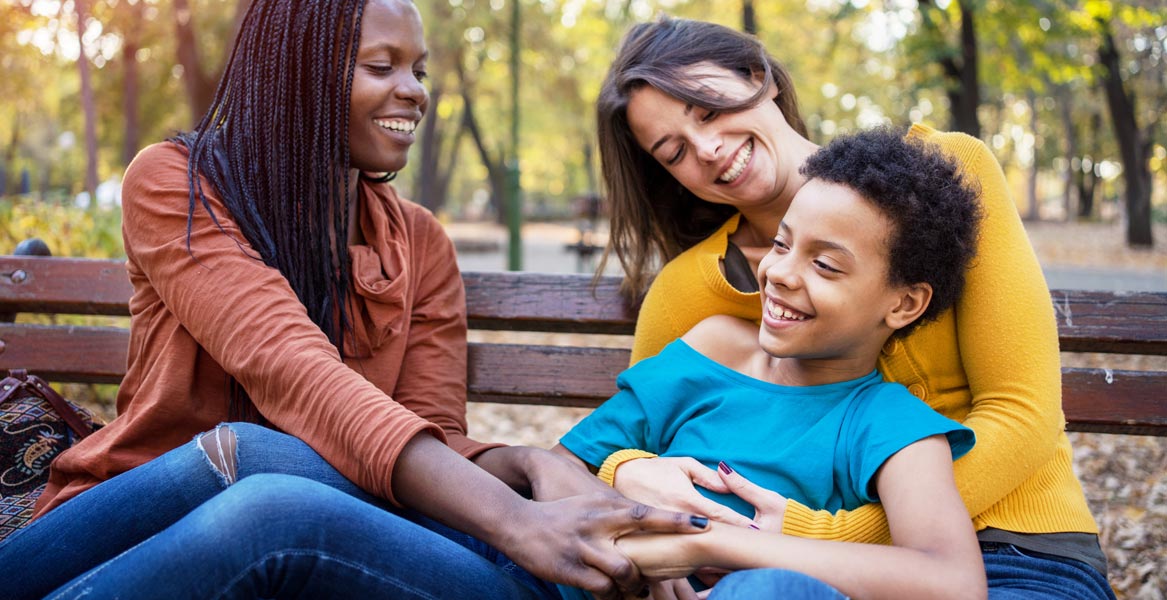 Adoption@Heart, the Regional Adoption Agency for the Black Country, is backing the national campaign which returns for its tenth year, running from the 7 – 13 March 2022, and calls for LGBT+ people to #BeTheChange and consider either adoption or fostering as a routh to parenting.
LGBT+ adopters created the campaign to raise awareness and drive change, following statistics that 1 in 31 adoptions in England were to same sex couples – in 2021, the figure stood at 1 in 6.
New Family Social founded Adoption and Fostering Week and provides support to people from the LGBT+ community going through the adoption and fostering process. It works directly with its members and agencies to find families for children in care.
Mark Tobin, Head of Service at Adoption@Heart said: "We are proud to be members of New Family Social and to be supporting the 2022 campaign to encourage more LGBT+ people to come forward and find out more about adoption.
"Adopters come from all walks of life and all applications are welcome and will be treated equally.
"Adoption@Heart will always encourage enquiries from LGBT+ people - if you're interested in finding out more or feel ready to start your adoption journey, call us today."
Anyone can adopt, whether they are single, living together, married, a same sex couple, in employment or not working, or already have children or not. Potential adopters must legally be a UK resident and have been so for at least 12 months, as well as being aged 21 or over. They should have a spare bedroom and be able to provide a stable home for a child until adulthood and beyond.
The Adoption and Children Act 2002 gave unmarried couples, including same sex couples, the right to adopt. It became law in December 2005. LGBT+ couples don't need to be in a civil partnership or married to adopt and single adopters are also welcome, whatever their gender or sexual orientation.
For more information on LGBT+ Adoption & Fostering Week visit New Family Social
Adoption@Heart continue to run virtual information sessions every two weeks and are the perfect place for those who are ready to start their adoption journey or would like more information.
For future event dates and details on how to book your place via Eventbrite, please visit Events.
For more information call 01902 55 3818 or email info@adoptionatheart.org.uk.
---
Get the facts from us, contact us today or call us on 01902 55 3818.